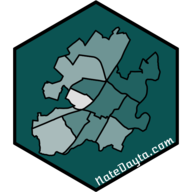 Hi, my name is Nathan (Nate) Day.
This site is a random sample of the R-stats data things I do for fun.
By day, I help find new therapies for rare diseases.
By night, I explore civic data and play with spatial analysis tools. For fun, I hack on web things, like this Hugo theme and Shiny apps.